Preview The Book
Click below for a sneak peek at Wendy Kirkland's book on weekly options.
Wendy's latest Book
Featured Charts
Click here for a quick view of some of Wendy's featured charts.
Featured Technical Charts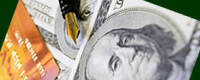 Sample Newsletter
Check out a sample of our weekly newsletter.
Sample Newsletter
Wendy Kirkland Biography
Inspired to help other women enjoy the financial security she had found, Wendy began giving online classes. A natural-born teacher, her following grew quickly and so did requests for an easy-to-understand book on options. So in 2009 Wendy Kirkland co-authored her first book with Virginia McCullough Option Trading In Your Spare Time - A Guide to Financial Independence for Women. Insightful, comprehensive, and easy-to-read, the book received rave reviews and the rest was history.
Testimonials

Unlike other investment services I have been associated with, I see the sincerity and integrity you bring with your system. Just want you to know that I am in this with you and have no doubt that I have finally made the right choice. Thank you and may God bless you!

- Morris

My compliments to your program. Without going into too great of detail, what you have achieved is exactly how I desire to trade, ie naked call options and finding those stocks that come up the right hand side of their newly formed base. You have discovered through the technical set ups how to more accurately predict the strongest candidates. I look forward to applying all that you teach and it should be very rewarding.

- Robert

Again, my compliments to you. I've studied them all, from Welles Wilder to Bernie Schaeffer, and you make more sense than all of them put together!

- Jim